Northern Shores-Southern Borders: Revelations of a Bilingual Life has officially been "born!"
The most wonderful shipment arrived last week…
…my new book Northern Shores – Southern Borders: Revelations of a Bilingual Life has officially been "born!"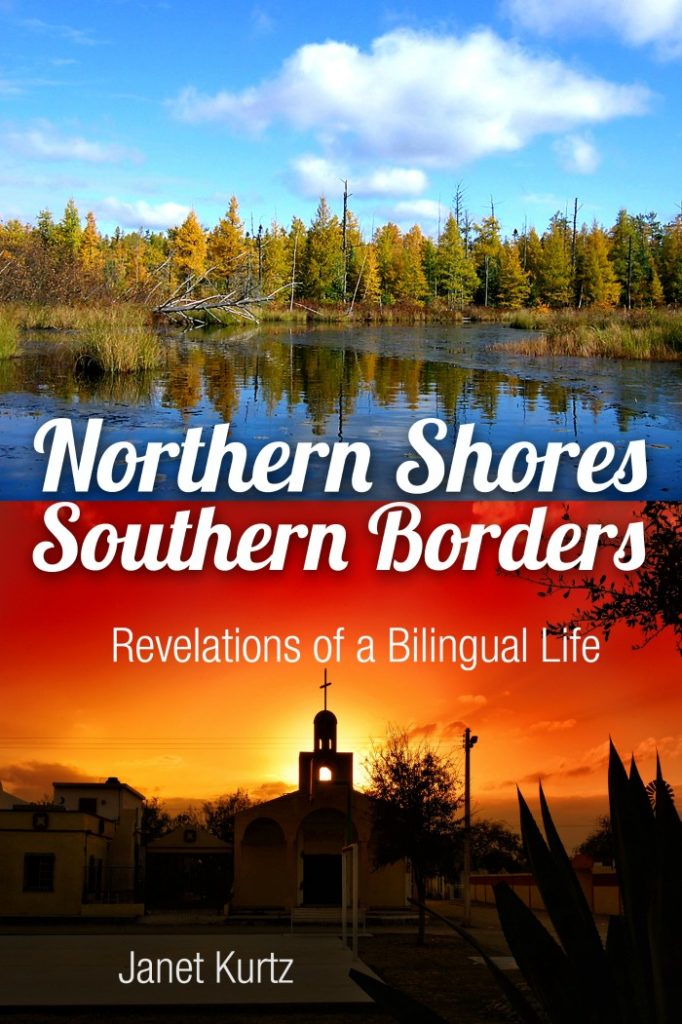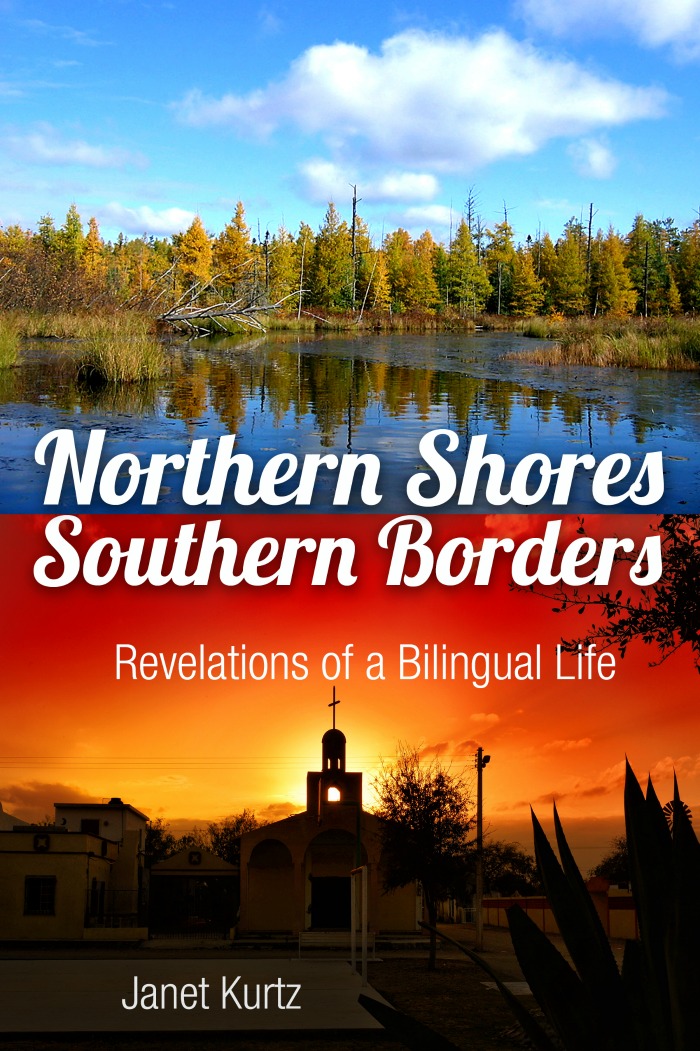 Birth Announcement – A bouncing baby Memoir
Name: Northern Shores – Southern Borders: Revelations of a Bilingual Life
Birth Date: April 9, 2020
Genre: Historical/Hysterical Memoir
Height: 9"
Weight" 1lb.
AVAILABLE FOR PURCHASE HERE
Journey with this quintessential Spanish professor as she relates her adventures in bridging her own Northern Minnesota/Wisconsin culture and Latin America. Heart-warming, sometimes somber, always insightful – her perspective of the world is a true delight to read.~RiverPlace Press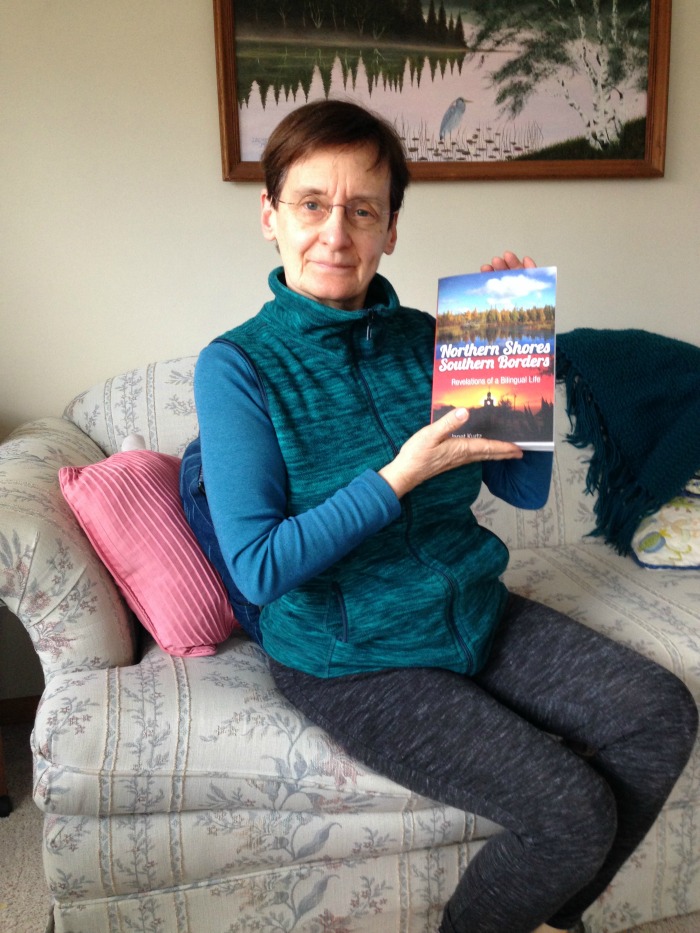 A brief synopsis of Northern Shores – Southern Borders: Revelations of a Bilingual Life
1968. I was fifteen living in a Mid-western town of under 30,000. Being bilingual meant you could correctly pronounce "tortilla" and being multicultural meant you would eat one. That summer, I was in the backseat of Lorraine's car en route to Mexico for a three-week Spanish immersion program, unaware of the consequences. Instead of merely improving my vocabulary, I was catapulted into a lifetime of real Spanish-speaking people and the lives they inhabited.
In Mexico, Lucio patiently communicated by drawing on napkins. In Spain, Pascual played his guitar through the narrow streets of Seville's Barrio de Santa Cruz, getting tips in the form of tinto and tapas. Then, Lorena arrived with her Guatemalan newspaper's kidnapping ads! René, an El Salvadoran soldier seeking asylum, fled to Minnesota, ending up in my living room. 1989. Comer, Georgia. Dominga practiced English before continuing to Canada on the
Overground Railroad.
What was happening?
Along the way, I became bilingual. Spanish led me not just into homes, but into families.
Not just on a medical mission, but into Mayan healing rituals.
Not just to Texas detention centers, but inside Jubilee's bus taking refugees toward Canada.
More than names; relationships. More than words; revelations.  Northern Shores Southern Borders. Outward adventures. Inner discoveries.
A lifetime paved by Spanish.
In lieu of a "baby gift" I ask that my friends, supporters, family, and fellow lover support my book's "College Fund" by visiting: Central Lakes College Bookstore link or order your copy: clcbookstore.com/NorthernShoresSouthernBorders
Proceeds from sales are being donated to Kurtz-Poland Spanish and Latin American Studies Scholarship/ Central Lakes College Foundation.
Would you like a physical copy of my book? I have several people who are acting as my Book Pick-up Locations so message me on Facebook or shoot me a text and I will help make arrangements for a pick-up.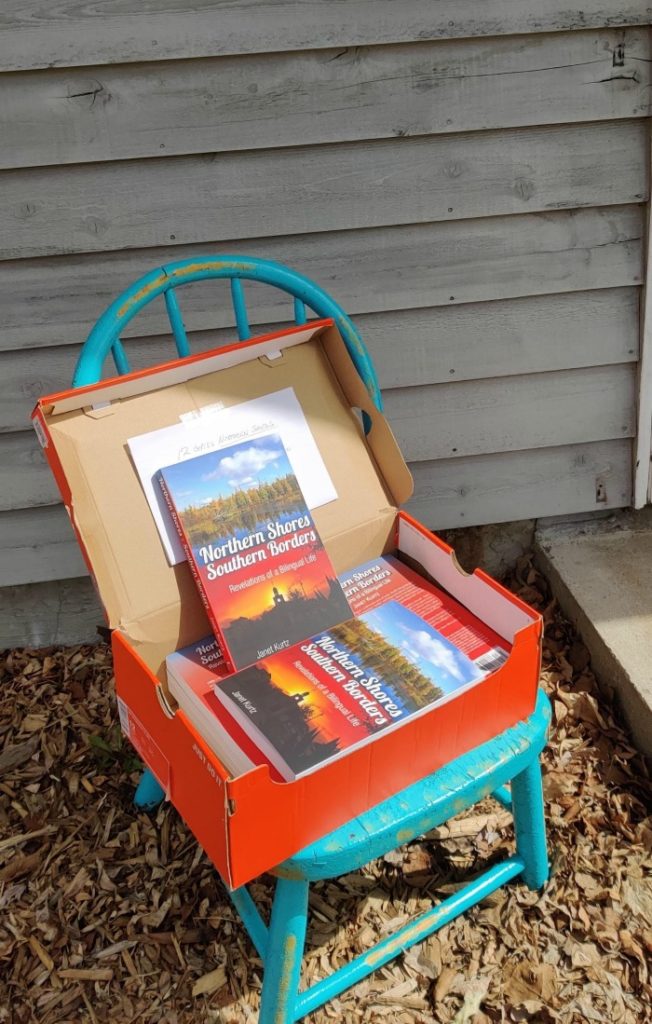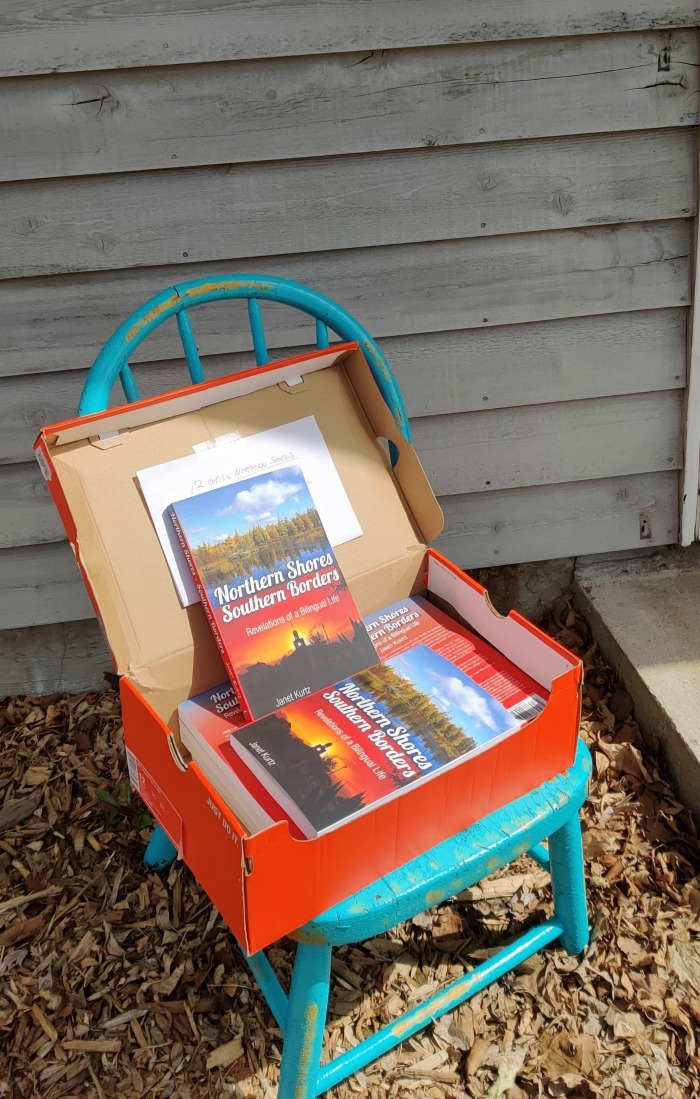 Make checks out to: Janet Kurtz for $20.00, tax included. The funds will be forwarded to the CLC Foundation Scholarship.
Posted on under
Articles