My Culture
The furnace kicks in at the same time each morning, but the morning light changes daily.
It is 6:30 a.m. A month ago, it was dark at this hour. Today, the far forest becomes separate tree silhouettes, some are barren tall sticks scratching into the sky while others are fuzzy with pine needles, filling in the sunrise. I am torn between the coziness of this winter morning and the new rumblings of spring in my chest as each day adds more minutes of light.
I'm not done with my winter list. There are still photos to sort, journals to scan for poems and essay ideas, closets to clean – those indoor projects that dissolve when the sunlight calls me back to hiking paths and garden weeds. Even now, I wonder what became of yesterday, let alone the entire month of February.
Then, I recall. I said "yes" to a magazine article assignment that took on a life of its own. I was chosen to be the writer as, evidently, I am "culturally sensitive" with my pieces. Sensitive is a quiet word that carries a huge responsibility – a gut punch. That phrase guided my interviews, my word choices, my desire to bring the reader into someone else's world. I've spent much of my life being the proverbial "voice for the voiceless." What about my own voice? Do I have a culture of my own or am I basically a product of this society?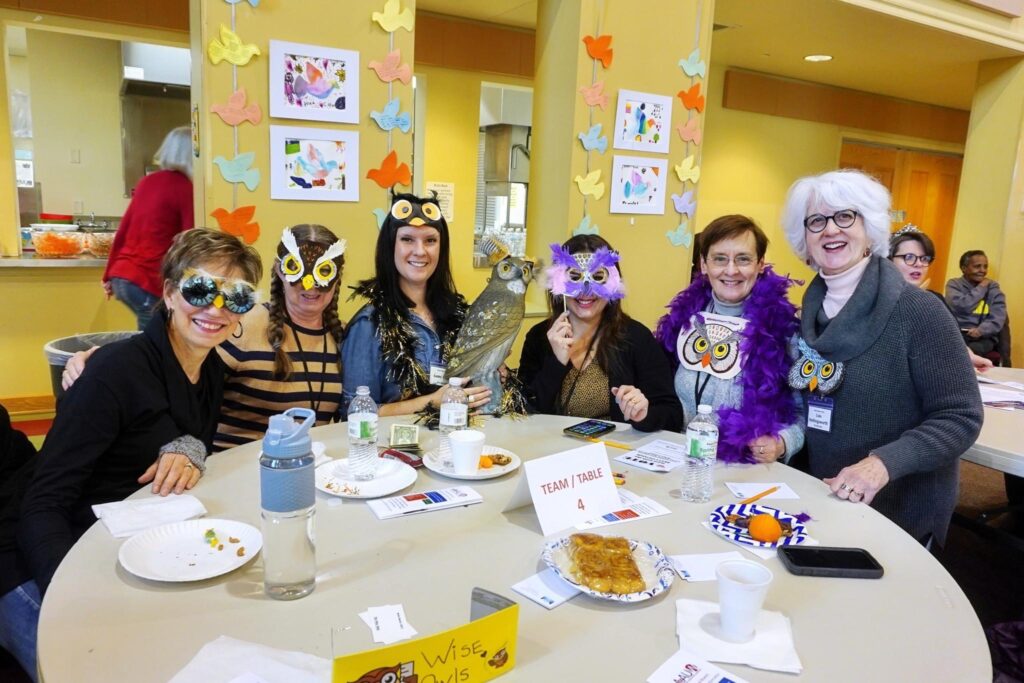 There is a northern culture of hunting, fishing, snowshoeing, and, if you look around, eelpout festivals, polar plunges, flea markets, and potlucks. How to Talk Minnesotan, is a tongue-in-cheek guide to learning this language of casseroles and ya you betchas. It includes role-plays of how to say good-by, starting in the living room and ending with a final farewell at the driver's side window of the departing guest. Is this culture or local society?
This weekend, I was invited to a baby shower. The expectant mother is an Ojibwe woman, intent on learning her native language, the secrets of the woodland plants, and ritual dances of her heritage. She stood behind a table filled with gifts, all wrapped in shades of pink. Is the "pink for a girl" and "blue for a boy" cultural or societal? This color designation has long irritated me, but it smacked me in the face this time. I felt sure that her ancestors had much more meaningful gestures to welcome newborns. Something sacred.
I have spent my life as a cultural voyeur, peeking into yet another person's window, often envious of their gastronomical, musical, or ritualistic ties. I reason that I have tater-tot hot dish, the Beer Barrel Polka, and football (not personally) in the repertoire of "my" culture. To my thinking, they don't rise to the level of the northern indigenous wild rice nor the southern corn tortilla. I don't have pow-wows nor the quinceñera's first waltz with her father to celebrate.
This is not to disregard all the aforementioned activities considered as part of my northern-ness, but an epiphany when, at age fifteen, I first crossed the border into Mexico. I was literally blasted by the honking taxis, braying donkeys, shouting hawkers of chicle and newspapers that sprang up just south of Laredo in the streets of Nuevo Laredo. After three weeks of daily incoming Mexican stimuli, I crossed back with new eyes to my side.
We really did drive big cars, eat McDonald's hamburgers, drink Coke, talk loudly, and exude an air of first world confidence about what we did and how we did it. Have we changed?
This present-day invitation had me headed to a, potentially, multicultural baby shower. I hadn't been to any sort of shower for decades. Would we still be expected to play those awful games? We were asked to bring a packet of diapers. When I saw the price, I understood why. I recalled the shortage of diapers during the height of the pandemic. The pandemic. Walking into a roomful of unmasked people brought back that unreality.
I looked over the gathered, searching for any familiar face besides the new mother's. Before I got my coat off, a beaming young woman broke a path through the crowd, calling out my name. It was Roselle, a former student of mine from over ten years ago. She greeted me with such warmth and excitement, melting away all time. Despite her father's recent death, her dreams are returning. She's planning to start a business, a greenhouse with her horticulture degree and the help of her new partner. He's excited to travel with her to the Caribbean, where they will finally see all these lovely, tropical plants in their native rainforests.
Across the table, another former student, Stacy, from 2006! She had studied her Ojibwe language as well as being in my Spanish class. Without the student/profesora designations, she opened up and shared, "My grandmother was educated in the boarding schools. She raised me, but forbid us to speak our language." Stacy continued, "Grandma became very Catholic and didn't allow us to go to powwows, but when we were older, we'd sneak out."
Her words catapulted me back to the article I was writing. How could I be a voice for the Leech Lake Band, when we hadn't met? Was the vision of the city governing folks truly shared by the band members? How, does this story get shared by me, an onlooker without roots in the area, but with enough knowledge to know there is a 500-year backstory? We share time in a common society of Reality T.V., hot dogs, sports, and – sad to say – gun violence and xenophobia. Is this our cultural melting pot or are we huddled under a societal blanket?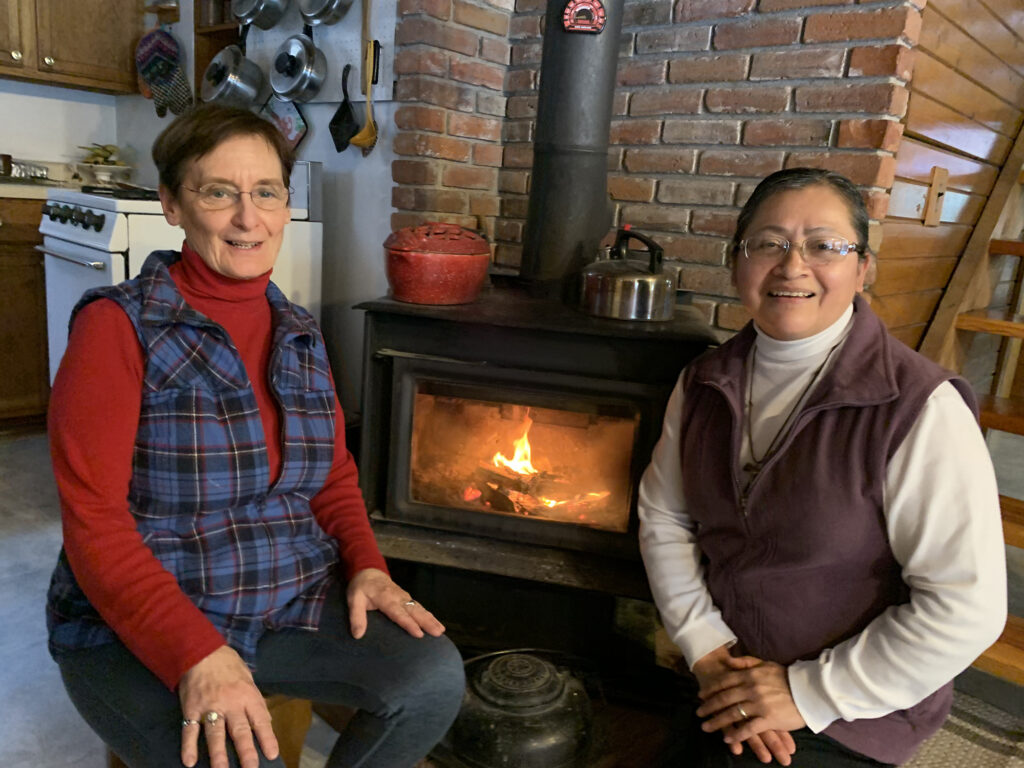 Yesterday, I was honored and excited to have Sister Isa, the Franciscan sister who opened her Saltillo home to us last November, join us for lunch while attending meetings in Minnesota. Despite the windshield wipers swishing away snow and sleet, she took videos of the passing landscape. "It's so beautiful," she exclaimed, as I was thinking just the opposite, white-knuckling the steering wheel.

Through her eyes, I saw the snow-covered Mississippi flood plains and variegated pine forests anew. She sat by the kitchen wood stove, ladled a bowlful of the chicken vegetable soup from the simmering pot, and later, toured the house, including the basement's novel heating system. Through her eyes, the Virgen de Guadalupe blanket draped over my Grandma's antique rocker, the smoothed stones from Lake Superior, the birch bark basket, the borders of yellow and blue Mexican tiles, and all my Saltillo sarapes came back into focus.
Outside the kitchen window, cardinals and chickadees shared the feeders. A pileated woodpecker landed. Isa grabbed her camera again. I put another log on the fire. Another winter day. Another day of sharing cultures. The light is returning.
Learn How to Talk Minnesota in this entertaining video series:
Feature image for this post shows Jan in front of Brainerd's YOU BETCHA sign, which is painted on the building that houses The Crossing Arts, where you can purchase a copy of Jan's book Northern Shores/Southern Borders.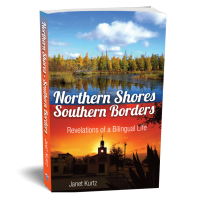 Posted on under
Articles