Celebrating Hispanic Month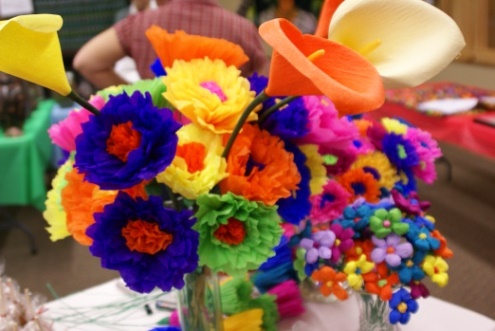 It is noon, 12:00 p.m. almost sharp, on the first Thursday of the month, Cultural Thursday time at Central Lakes College, Brainerd, Minnesota. Today, the speaker has been chosen to commemorate a designated time frame in the United States: Hispanic Month.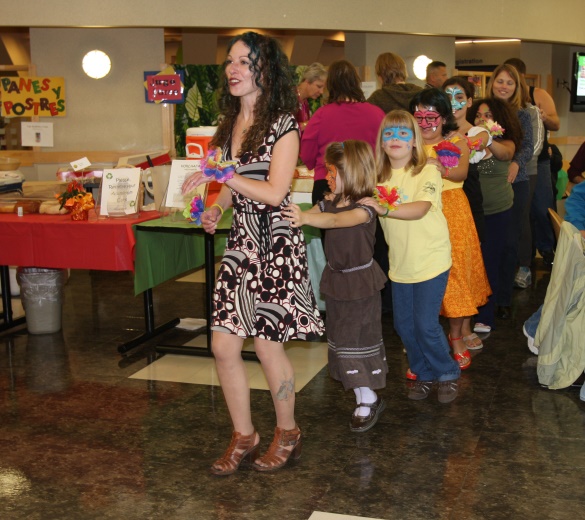 Hispanic Month extends from September 15th until October 15th, originally begun with a 1968 decree by President Lyndon B. Johnson as Hispanic Heritage week. It was expanded in 1988 by President Ronald Reagan, intending to highlight the histories and cultures of Latin America over the dates many of those countries celebrate their independence from Spain.
If you know some of that history, you are aware that Cuban and Puerto Rican history didn't go that route. It took the Spanish-American war of 1898 to break these two countries from Spain's rule. Due to the United States embargo of Cuba begun in 1959 and extending into the present, we might be more aware of that country in our
news feed. The speaker today, however, has to educate many to the fact he is an American citizen. Oscar is from Puerto Rico.
Michelle leads Conga line during a Latino – Hispanic Month Festival at Central Lakes College, Brainerd, MN
Meet Oscar, beaming smile, twinkling eyes and an immigrant story bursting with love of family, a tradition of hard-work and a message for us all.
I first met Oscar when a former Spanish student of mine, Michelle, brought him by for introductions. Michelle had taken three years of German before entering my class in her senior year of high school. Maybe it was the Spanish, but it took more than counting to ten and knowing the days of the week to make a marriage. On this Thursday, they walked on stage together, Oscar with his story and Michelle managing the power point and occasionally, an English word.
"I was born in Puerto Rico, up in the mountains," he began with his rolling accent. "My dad worked the sugar cane fields and," he said as the slide changed to a waterfall, "this is where we took our showers."
"My dad worked hard and every time we saved some money, we put it into the house." The next few pictures showed a first floor with rebar sticking up to accept the cement walls of a second story, when the time and money came.
"One day, when my dad got the big room finished, he bought a big TV. A really big TV. Not any furniture, just this TV. Kids from all the neighborhood would come and watch," Oscar smiled.
His stories of gardens, going to school and old clothing seemed to come from my grandmother's generation here in the States. Stories of people getting an education, working physically difficult jobs and trying to provide a good life for their families.
"I didn't do so good in school," he confessed. "I goofed around and one day, my dad asked if I wanted to go to my uncle's in the U.S." I thought, "Why not? The next day, I was on the plane!"
Oscar ended up in Chicago, at the house of – in my words – an equally surprised uncle. That is what family does.
But, my words do not do justice to Oscar's story of trial and error, travel and settling down.
I include here the link to Oscar's program. https://www.youtube.com/watch?v=JB9ST48MT8I
If you don't have time for the entire presentation, fast forward to the last 10 minutes. There, Oscar gives us a message – impromptu, yet heartfelt words for us, for our community and for living on this planet.
Mil gracias, Oscar! What a beautiful, multi-lingual, multi-cultural, multi-dimensional life philosophy!
Oh, and did I mention? They can dance!
Check out their classes at:
https://taliomich.wixsite.com/ballroomdance-/contact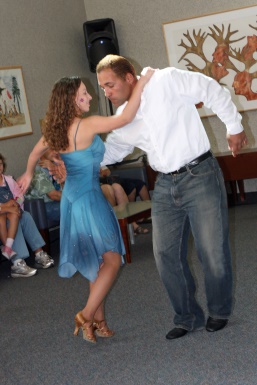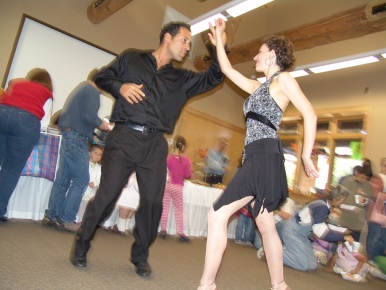 Brainerd Dispatch article follow-up on:
https://www.brainerddispatch.com/news/4704601-Puerto-Rico-native-preaches-love-acceptance-during-Cultural-Thursday-event
Posted on under
Articles